About us
Always artistically presented and exquisitely delicious, Rice and Lake Thai in Narrabeen offers an impressive combination of charm and quality on a menu loaded with enticing options from heavenly seafood dishes to healthy salads. A crowd of regulars head to this Thai restaurant, inspired by the great flavors of Thailand, to experience popular dishes like Lamb Cutlet BBQ, Jungle Curry, and Pad Thai Noodles. Thanks to the welcoming staff and budget-friendly prices, the eatery is sophisticated without pretentiousness. For a wide range of flavorful dishes at a great value, Rice and Lake Thai always delivers.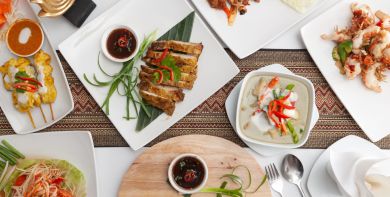 Reviews
Lee
"Fabulous food. Delicious curries and stir fries. Good portion sizes and selection of veggies. We will order again very authentic"
8/12/2019
Chloe
"the best thai ever"
18/11/2019
Rhonda
"Great quality, quantity and value for money"
11/11/2019
Sheri
"Really fresh and tasty Thai food!!"
10/11/2019